The history of our plant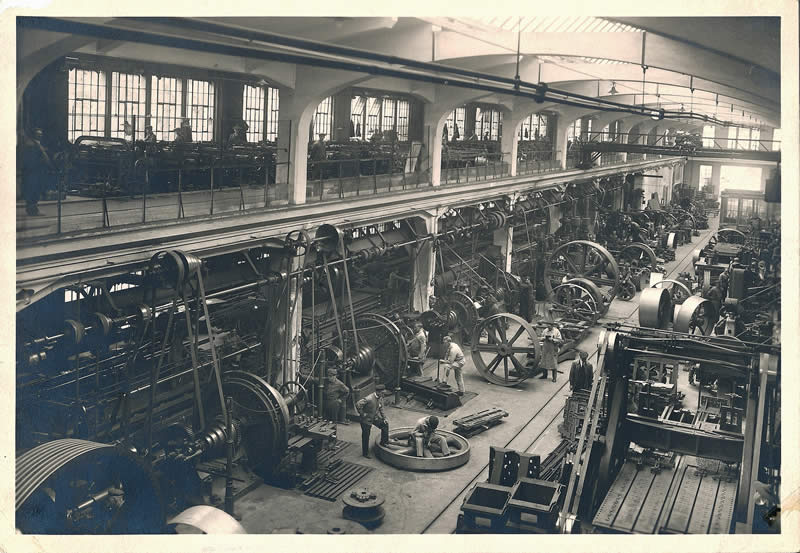 The factory building now used by our company has a long history marked by two world wars and economic crises. Originally, the factory was built for the needs of the textile industry and it was first put into operation in 1828. The expansion of the textile industry called for the production of new machines which triggered the establishment of a grey cast-iron foundry finally turning the maintenance workshop into true machine works. Besides machine production, the plant developed an independent transmission production program which remained the main production program for a long time. Steam machines and water turbines were also built in the factory premises.
In the 1880's further growth in production triggered the extension of the plant into further buildings and this culminated in the building of a state-of-the-art reinforced concrete hall in 1913-14, which, thanks to its timeless design, meets the current needs without any larger adjustments.
Further development came in the period between the two world wars with the opening of a new foundry in 1928. It was one of the best in the territory of Czechoslovakia at that time. Unfortunately, further development was hindered by the global economic crisis. In 1939 WWII broke out and it brought a change in the manufacturing program. The flax processing program became subsidiary, even though the plant was equipped with a spinning preparatory machine of German design. After the Allied raid on the German missile development centre in Peenemünde in August 1943, the production of combustion chambers for V2 rockets was transferred to our plant together with other armament production. The end of the war and the post-war period brought a stagnation of production with the flax program keeping the plant alive in a limited space of the machine works.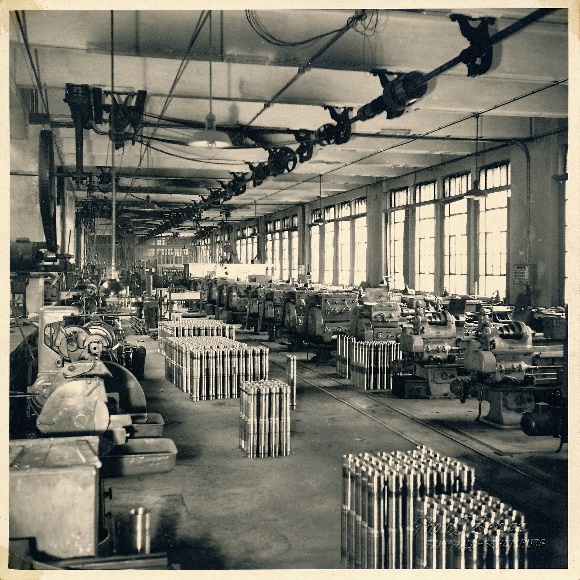 In 1950 the plant was finally removed from the textile industry and became a true machine works focusing on textile machinery production. The plant was modernised in the following years, namely as regards social facilities for employees. Another milestone came after the Velvet Revolution when production was terminated in all plant premises due to the drop in textile production.
Today, Fmm Europe, SE strives to restore the Tanvald factory to its former size and utilization and bring prosperity to the area, through the gradual modernizing and extension of production to take advantage of the entire potential of the plant.
Manufactory

Krkonošská 149
468 41 Tanvald


Copyright
© 2014 Fmm Europe, SE | Web by VisionWorks